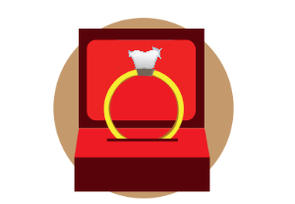 A Canadian man proposed to his girlfriend with a ring made from his wisdom tooth.
A toothbrush may be all that a Carlee Leifkes needs to clean her engagement ring, because in lieu of a diamond, her engagement ring featured her husband-to-be's tooth.
Some girls who feel a diamond is a girl's best friend might say this ring bites.