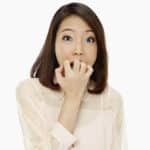 In my experience, extractions freak people out.
So it's always gratifying when a patient can leave my office joking and smiling after the experience, such as happened in my office two days ago.
In fact, another patient, actually gave me a big hug after her extraction the following day.
And that got me to thinking about this entire area. . . .
No one (usually*) wants to lose teeth.  And we, as dentists, don't want people to lose them either, but sometimes there is little choice if a tooth has been allowed to get bad enough, or if periodontal disease is so advanced that there is no hope of reversal.  [*Though, I did have a young boy actually request a tooth extraction last week — but I'm pretty sure he was really hoping for a visit from the tooth fairy. ]
Nevertheless, I see many people really work themselves up over the thought of the procedure.  In fact, the first patient I mentioned actually rescheduled her original appointment when she learned she needed the extraction. She had a hard time confronting the idea of removing her tooth.
Trust me.  I get it.
But, to her credit, she did show up for her appointment and when we were done – as I have heard so many times before – she said: "I can't believe I worked myself up for that."
Even with her tooth being so badly decayed that there was barely anything to get a hold of, her experience was pretty quick and painless.
So, her worry was just stress on top of stress.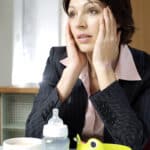 My first piece of advice on this point is try not to need an extraction.  Toward that end, try to keep up with regular dental visits, eat a healthy diet, and don't forget — you control your home care.  But, if you do need to have a tooth removed, talk to your doctor about your concerns.
In most cases, your anticipation of what is to come will be far worse than the experience.  Still, delaying the inevitable is seldom a good thing.  It can make it harder for the doctor too.  So why not just make it easier on everybody?
And relax.  It'll be ok.