Many people believe that since they aren't experiencing dental symptoms – like tooth pain or bleeding gums – then all must be well.
Unfortunately, a sizable number of dental problems, including cavities and periodontal disease (bone loss around your teeth), just don't produce obvious symptoms in their early stages.  At least not symptoms that tend to be obvious to patients.
In fact, by the time people the average person experiences pain, his dental issue is typically pretty far along.  And all too often, by then, the problem can also be quite expensive to handle.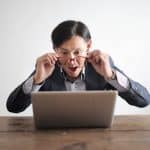 It might amaze you to discover the types of problems your average dentist encounters every week, many of which you would expect to be painful, but they just aren't.  They can still result in tooth loss though.
Pretty much anyone who has ever worked in a dental office for any length of time will tell you this is so.  And they will tell you that you can inform some people that they have a problem, but unless it is "real" to them, they just won't do anything about it.
They may come back a few years later (or maybe sooner) – usually with an emergency – desperately wanting to save the tooth that you told them about earlier.  Of course, by now, it may be too late.  And very often they will have forgotten it was ever discussed at all, because it was never a realistic problem for them to begin with.
Human nature can be funny that way.
So, keeping that in mind, it's generally a good idea to get checked out by a dentist.  Regularly.
The best news you can hear is that everything looks great.
But sometimes getting a confirmation that you don't have cavities or gum disease is not the only reason to get a dental exam.  Over the years, I have detected cancer (not just oral cancer) – as well as a host of other non-dental problems – that might have been overlooked had the patient not scheduled an exam.  Obviously, we refer patients to an appropriate specialist for treatment when we discover medical problems outside the scope of dental practice.
Other benefits of getting a dental exam:  I can recall many patients who told me that what they thought were unrelated health problems simply resolved when their oral problems were gotten under control.  These have included digestive problems, low energy problems, elevated blood cell counts, hypertension, and more.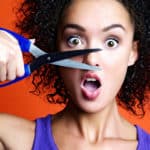 Over the years, some people have told me they don't want to get a dental exam because they don't want to discover they have any problems.   I guess that works.
Just maybe not too well.
Your overall health is connected to your oral health.  Take a look at this infographic.  Then think it over. . . .