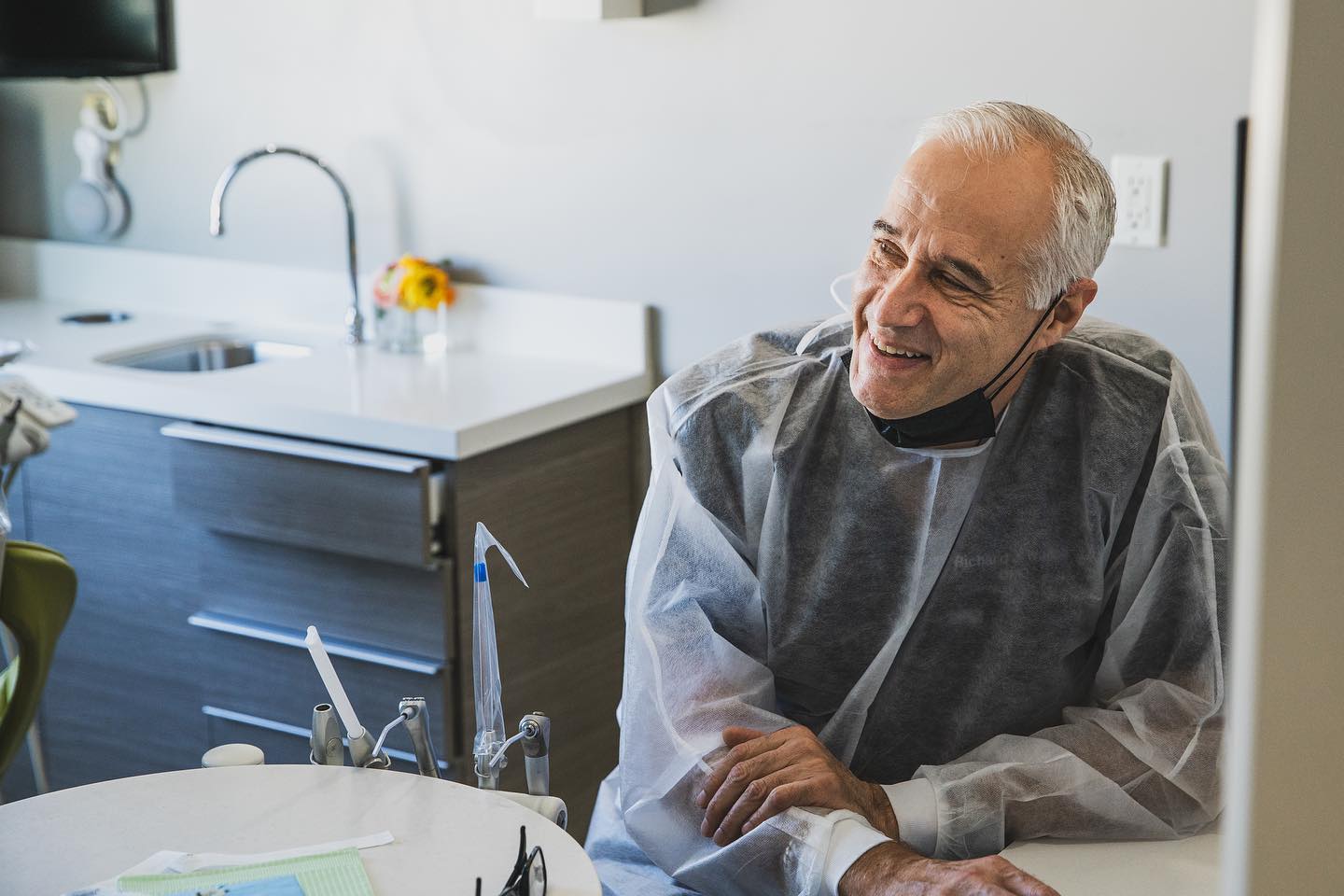 Dentistry is a constantly evolving profession. 
While a great deal has certainly changed over the years, the power of a beautiful, healthy smile remains constant!  But staying current with all the latest technologies — some of which could save you both time and money, not to mention enhance your comfort — and knowing that you are getting reliable information, can be a challenge. Throughout his career spanning over 30 years, Dr. Richard Walicki's mission has always been to use the most advanced dental technology as well as tried-and-true techniques to help you enjoy a lifetime of healthy smiles.
He has also had a personal mission to educate his patients and the public about good dental health. Dr. Walicki received his doctorate in dentistry from the Temple University School of Dentistry in 1989.  He opened a private dental practice in May, 1990. Before pursuing the dental profession, Dr. Walicki served as a Legislative Aide in both houses of the United States Congress. He also holds an advanced degree from Georgetown University and, while born in the United States, is fluent in the Polish language. This site was once used as the website for his dental practice in Philadelphia, Pennsylvania, where he practiced dentistry for 28 years. He sold that practice in January, 2018.
Today, he lives in California where he still practices dentistry in collaboration with an established dental practice there that is on the cutting edge of digital dentistry.  He also provides dental care to patients in nursing homes and assisted living facilities several days per week.
He continues to pursue excellence in patient care by studying advanced dental concepts through regular participation in continuing education courses.  After languishing for several years, he is now transforming this website into an information portal for all things dentistry and health, based on his clinical experience. Have a question about dentistry or a particular dental procedure? We hope this site will help to enlighten and empower you for better dental health!